The long-awaited vacation is about to come and I want to be irresistible on the beach, and not worry about "not wearing white and not wearing tight." How to be, accept the inevitable inconvenience or use the "miracle pill" to quickly solve the "problems"? Increasingly, women are trying to resort to the advice of friends, bloggers and advertising, so as not to experience any inconvenience during the holidays. But is such advice really reliable and does not carry any consequences? About it aif.ru told Vera Balan, head of the polyclinic department of MONIIAG, Doctor of Medical Sciences, professor, doctor of the highest qualification category in obstetrics and gynecology.
Solution for those who drink contraceptives
As women who use hormonal contraceptives know, periods (or rather, spotting, known in this case as withdrawal bleeding) come immediately after taking the drug from one blister during the seven-day break between taking pills. That is, if you immediately switch to taking the drug from a new pack, without taking a break, then menstruation may not begin.
Today, there are more modern hormonal contraceptives, consisting of 28 tablets, of which 24 contain the active substance, and 4 are placebo, that is, "dummy" or 26 "active" and 2 placebo. Against the background of taking these modern drugs, menstruation is very scarce and there is no need to take them in a prolonged regimen, as when taking drugs 21/7. You just need to switch to such funds in time – in 2-3 months to a new regimen. And at the same time, it is important to understand that such a change in drugs should be carried out after consultation with a doctor and only under his control.
If a woman does not take contraceptives, then in this case it is optimal to consult a doctor on this issue. If health is in order, then the doctor will probably be able to advise drugs that can help solve the problem. They will have to be taken according to the scheme. Then you can return to normal life. Again, everything should be discussed in detail with a specialist.
What exactly can not be done
Unfortunately, many women begin to practice such "games" with their health on a regular basis: a romantic meeting is planned, they want to go to the pool, etc. And, unfortunately, not all of them go to the doctor. It would seem that if you can buy a medicine in a pharmacy so simply and easily, then it is safe and you can take it at your discretion.
Alas, this practice is unsafe. An uncontrolled change in the time of onset of "critical days" is a gross interference in one of the most important systems of the human body: the reproductive sphere, which is one of the most fragile and vulnerable.
Not only female organs, which are able to "respond" with uterine bleeding, the development of neoplasms and failures of the female cycle, and in the future even the development of infertility, can respond to uncontrolled and unsystematic intake of hormonal drugs. Such an intervention is most likely to respond to the female breast – one of the most sensitive organs to changes in hormones.
The most formidable complications of incorrect use of hormonal contraceptives can be venous and arterial thrombosis and hepatic coma, when the patient does not always even have time to be taken to the hospital. Even more often, as a result of experiments with health, women experience a complete cessation of menstruation, amenorrhea, which, alas, is not always successfully treatable.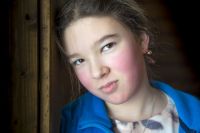 What doctors advise
Doctors, who often have to deal with the consequences of uncontrolled intake of hormonal drugs, are unanimous: it is better to adjust your vacation so that it does not coincide with "critical days" than to grossly interfere with the work of your body.
In order not to deprive yourself of the opportunity to swim in the sea or in the pool, you can use tampons. After leaving the shore or from the pool, the hygiene product should be immediately replaced with a new one, in which case its use is safe.
If the first days of menstruation are painful, you can improve the condition with special anti-PMS drugs, which can even make the bleeding less profuse and soften the pain. But such drugs are prescribed in courses and it is optimal to start taking them not on the eve of the vacation, but in advance. And again, after consulting a doctor.
If monthly for you every time is a serious problem that deprives you of the ability to fully relax and work, you should definitely see a doctor. It is important to understand that painful menstruation, a significant deterioration in well-being during them is not the norm, this is already a signal that a woman needs a doctor's help. And if they are familiar to you, this is a sign that any independent experiments are categorically contraindicated for you.
So I can advise: use your vacation to improve your health and improve your well-being and do not interfere with the natural course of processes in the body, save women's health!
Source: aif.ru