A stern, sarcastic man, a misanthrope in a blood-stained robe, and not a stranger to drinking – something like this, thanks to movies, we imagine a typical image of a forensic expert. In fact, the real image is extremely far from the screen one. Take a look at at least two aif.ru experts – charming, fragile girls who have chosen the profession of a forensic expert.
Fall in love with "fate"
"When I first started working, in some cities there were no female forensic experts at all, in others there were, but in small numbers. Now there are more girls in the profession than boys," shared with aif.ru specialist in educational and methodological work at the Multidisciplinary Accreditation Simulation Center of the Russian National Research Medical University named after. N.I. Pirogov of the Russian Ministry of Health, forensic expert of the Moscow Forensic Medical Bureau, author of books about the specialty Alexey Reshetun. The expert believes that this is due to the fact that masculinity among representatives of the stronger sex is becoming smaller today; many choose specialties "where it is cleaner and has less responsibility." Girls, on the contrary, become more resilient and are ready to work in difficult physical and moral conditions.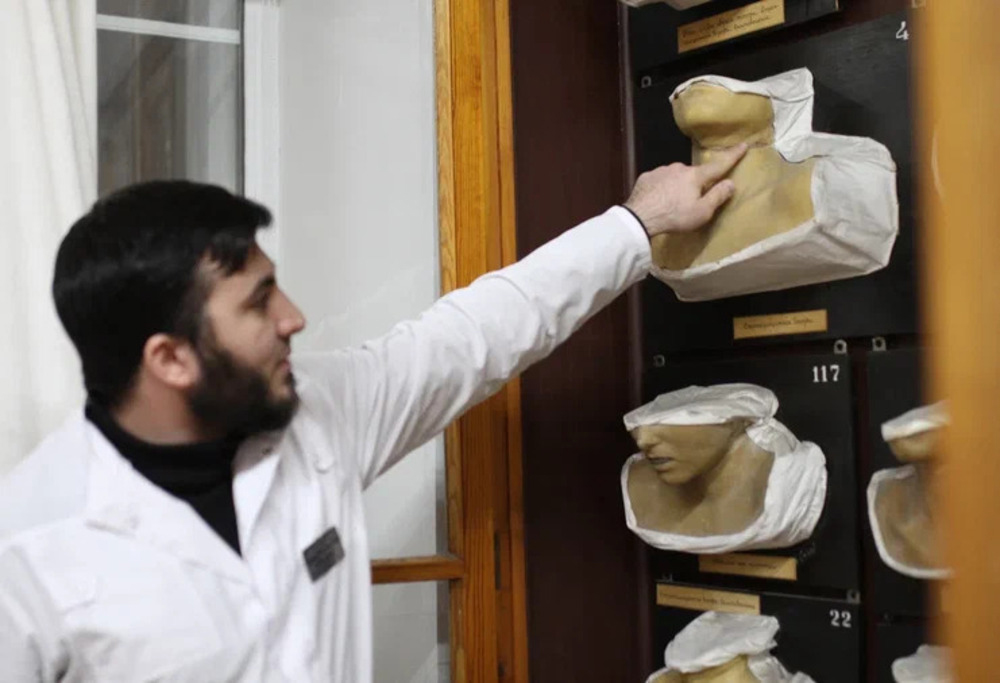 What attracts representatives of the fairer sex to this profession? Let them talk about it themselves.
"There are no ready-made solutions in forensic medicine. Everything depends only on knowledge and self-confidence. This is a completely different world in medicine.

This is precisely why he became interesting to me," says aif.ru Resident doctor of the second year of study at the Department of Forensic Medicine named after P. A. Minakov, Faculty of Medicine, Russian National Research Medical University named after. N.I. Pirogova Ministry of Health of Russia Ksenia Krasilnikova. — A forensic scientist needs to understand medical science as such and constantly think. As I learned more about forensic medicine, I realized that I wanted to be a forensic scientist, not a clinician."

Her classmate Milena Genjalieva I started thinking about choosing a future profession back in high school. The girl liked to study the structure of the human body. She wanted her future profession to be related specifically to human anatomy.
"At that time, I did not yet know about the existence of the specialty "forensic medical expert" and decided that my destiny was to become a pathologist. My mother told me about the work of a "medical doctor," and I was excited. In my fourth year I came to class and fell in love with "Fate" even more. And she's still with her," Milena Genjalieva, a forensic medical expert at the Moscow Region Bureau of Medical Examiner's Examination of the Shchelkovo branch, shared with aif.ru.
Stereotypes crumbled instantly
Ksenia Krasilnikova spoke about her first experience of attending an autopsy. This happened in my third year of study in the pathology department. According to Ksenia, it was exciting, but incredibly curious. Those present stood around the dissecting table. The orderly prepared the body. The pathologist got to work, began to show everything and tell me in detail. At that moment, what surprised the girl was not the inside of the human body. Everything was clear here – everything was as taught for three years: organs, blood vessels, nerves, and so on. Ksenia was amazed by the people working in the morgue.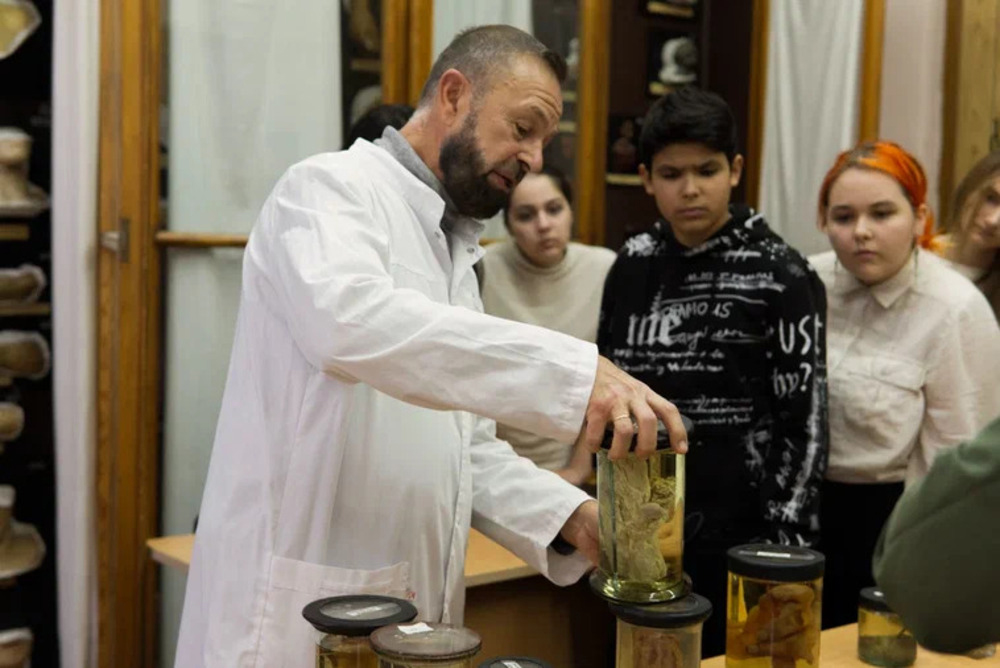 "All the stereotypical ideas and memories from watching TV series on NTV crumbled in an instant," she said. — The same people work there: open, kind, sensitive, just trying to do their job well. In our society, of course, it is more customary to talk about life than about death and everything else that is connected with it. That's probably right. But I think the most important thing is to remain human, no matter where you work."
Problem with an asterisk
Milena Genjalieva complained that often people not connected with medicine (however, sometimes from doctors, which is doubly offensive) come from the opinion that the work of a forensic expert is one of the simplest. Allegedly, there is no responsibility (the patient will no longer be worse than he is), and at the autopsy everything is clear: all cavities are open and it is completely obvious which organ is affected and what the cause of death was… All that remains is to write a conclusion.
"In fact, everything is often not as obvious as it seems, and the fate of living people often depends on our conclusions. I fully understood this when they began to trust me to examine corpses with suspected violent death," said Milena.
In her short professional experience, she has already accumulated many interesting stories. One day, a girl autopsied the corpse of a young man who had three potential causes of death: traumatic brain injury, general hypothermia and ethyl alcohol poisoning. The situation was complicated by the fact that all three conditions come to common links in pathogenesis that precede death. As a result, with the help of experienced experts, it was possible to find out that the cause of death was hypothermia.
Another "problem with an asterisk" was encountered during the autopsy of the corpse of a young man who was found on the railroad tracks. There were suspicions of injury. But upon opening it, they found traces of exposure to electricity. It turned out that the guy was sitting on the railing of the carriage, received an electric shock in the thigh and lower leg, fell on landing, and broke his sternum and cervical vertebra.
Ksenia Krasilnikova said that her patients often came across elderly people who suffered from chronic diseases that were found in their homes. It would seem that in this case the natural cause of death is beyond doubt. But if an elderly person with reduced compensatory capabilities of the body is in a poorly heated room, he may die from hypothermia – even if the temperature is not sub-zero. This was the case in these cases as well.
Anything happens in people
For experienced experts, such stories will seem commonplace. For example, Alexey Reshetun is more surprised by the finds that he encountered: from pathological formations (stones of unusual shape) to foreign objects (for example, surgical instruments that a person carried inside himself for many years).
"We've been finding bullets since World War II in a man who was shot many years ago. The bullet was not removed because it was dangerous to do so. There are a lot of things found in people," the expert said.
Source: aif.ru